1031 Tax Exchanges In The LBI NJ Real Estate Market
The Long Beach Island Real Estate Market
The LBI NJ real estate market has long been an area of good investment potential. Like any financial market, the LBI real estate market experiences high points and low points but over the long term, home prices on LBI have shown substantial growth and a positive return on the investment. This is to say nothing of the wonderful summer memories that are made from owning a house at the house or the lucrative summer rental income realized from seasonal rentals on Long Beach Island. Since the real estate market on Long Beach Island is primarily one of second homes and investment properties, 1031 tax exchanges can often be a useful tool to help protect yourself against taxes and build wealth. While you should consult an accountant or a 1031 tax specialist, I will be giving you some basic information on 1031 tax differed exchanges and why a 1031 Tax Exchange on Long Beach Island can make sense in the LBI NJ real estate market.
Click here to search all homes for sale in the Long Beach Island NJ real estate market
Click here for more information about 1031 Tax Exchanges In The LBI NJ Real Estate Market
Related Articles: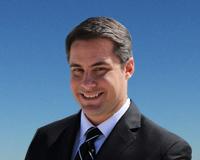 LBI Office 12800 Long Beach Blvd Beach Haven Terrace NJ 08008 I have lived on LBI my entire life and am actually the 4th generation in my family to do so. This have given me a deep knowledge base ....