100th Annual Turkey Dinner At Beach Haven Fire Company
-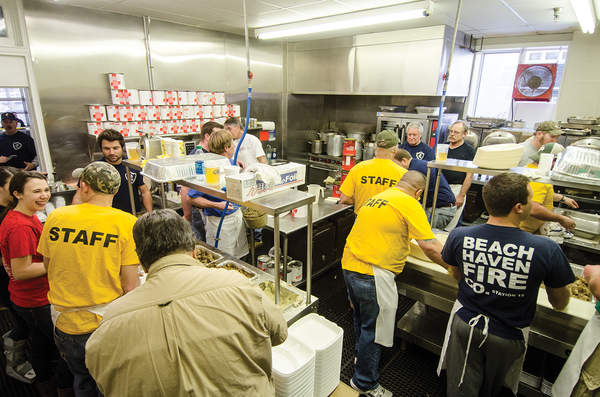 Did you know the Beach Haven Fire Company is the oldest fire department in Ocean County? Me either!
Did you know the Beach Haven Fire Company makes a killer turkey dinner each year? YES I DO!
Celebrating 100 years of turkey-dom the Beach Haven Fire Company will once again serve it up as only they can on Saturday, February 18, from 12 noon to 8pm...President's weekend every year (mark your calendars)
Tickets are $20 and can be purchased at the door (corner of Amber St and Bay Ave)...ticket sales are one of the company's major fundraising events!
Eat in and be served by the finest youth volunteers Beach Haven locals have to offer! BYOB!
Tight on time? There's always a take out option for those on the go!
The fire company typically prepares over 2400 meals each year so grab a neighbor, grab a friend, and do some elbow rubbing for a good cause!
For more info call The BHFD 609-492-6007
And when it comes time to sell your home in Beach Haven, The Queen City, or buy in Beach Haven, contact Kim Pileggi first, for all your real estate needs! I'm a Beach Haven resident!
Visit my website http://www.kpileggi.vandykrealestate.com
Greetings from Long Beach Island! I am a full time real estate agent specializing in LBI sales and summer rentals, servicing all of LBI and the surrounding mainland communities. I have earned several ....