Half Price Tickets For Fantasy Island On Sale On Long Beach Island
Don't Miss the Half Price Sale
Fantasy Island Amusement Park on LBI is under new management. While they are currently closed for renovations, the arcade is set to open on March 30th and plans to be open most weekends. The rides, as per usual, will open closer to the start of the summer season. However, you can purchase ride tickets early, at half price, either in person at the arcade or online. Don't miss out – be ready for summer at Fantasy Island! Fantasy Island– Half price tickets available from March 30th-April 8th.
If you haven't secured your 2018 LBI rental or if this is the summer to purchase your own Long Beach Island property, give Rob a call. He can help you realize your dream.
609-618-6346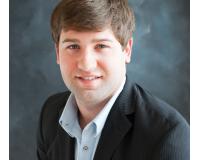 Cell: 609-618-6346 email: rob@vandykgroup.com I am a second generation Real Estate professional specializing in sales and vacation rentals on Long Beach Island and the surrounding communities. As....