Township Council members are working with officials with the local Chamber of Commerce and the New Jersey Wine Growers Association to bring a wine festival to Manahawkin Lake Park the third weekend of October.
Mayor John Spodofora said the township is working to tie the event in with the existing Fall Harvest Festival, which features vendors, crafters and entertainment. Bringing the wine component into the festival will extend it the entire weekend, and give festivalgoers more time to take in local sites and visit local shops.
This is being planned as a two day event with live music, wine and festivities. Be sure to mark this weekend on your calendar!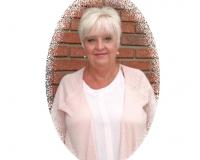 Hello and thank you so much for stopping by my page. I would like to take a moment to introduce myself. I am a resident of Ocean County and offer an extensive knowledge of the area. I have worked in t....