It may be cold out but the playground is looking great!
Grab your coats and your kids and come enjoy the quiet times on a beautiful day!
#beachhavenplaytime #lbiparks #findyourspotonlbi #funtimeonlbi #lbiregion #funinthecold #kidsplaytime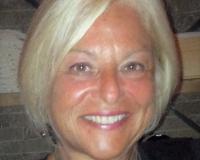 I was born in Brooklyn, NY, Governor's Island! My father got transferred to Camp Kilmer in NJ so we moved to Piscataway, where I grew up. When I got married, we moved to Weehawken and then to Warren....