The holidays are quickly arriving! There are lots of restaurants open with some great holiday menus available!
Contact me for some recommendations and enjoy your holidays with the family at the beach!
dfreedland@vandykgroup.com
Check out: lbifoodies.com/archives/1553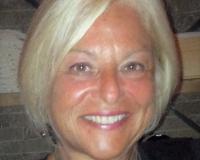 I was born in Brooklyn, NY, Governor's Island! My father got transferred to Camp Kilmer in NJ so we moved to Piscataway, where I grew up. When I got married, we moved to Weehawken and then to Warren....