10TH ANNUAL HAUNTED SEAPORT HARVEST FESTIVAL
TUCKERTON SEAPORT AND BAYMEN'S MUSEUM
120 W.MAIN STREET,RT.#9 TIME 6:00PM - 9:00PM
DATES: OCTOBER 25TH,26TH 27TH THREE SCARRY NIGHTS!!!
Pirates and sea captains long lost at sea,stroll the boardwalk for a night of screams.
"HAUNTED FOREST" hayrides,phragmites maze, food refreshments, entertainment and a non-scarry pumpkin patch for the little ones.
Admission $8.00 Hayrides $2.00 $10.00 Pirate Ship
For more information call: #609-296-8868
www.tuckertonseaport.org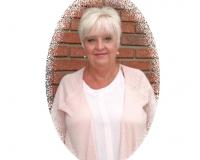 Hello and thank you so much for stopping by my page. I would like to take a moment to introduce myself. I am a resident of Ocean County and offer an extensive knowledge of the area. I have worked in t....