The Manasquan Reservoir is both a water source for towns and utilities and a natural setting for recreation. The 770 acre site is part of a larger 1200 acre site that includes wetlands and woods, a 5 mile perimeter trail, areas for fishing and boating a visitir center and an Environmental Center.
The reservoir is is open year round for fishing and is stocked with large and small mouth bass, hybrid striped bass, tiger muskie, bullhead catfish, and panfish species. All fisherman ages 16-69 need a NJ State fishing license.
Boats are allowed on the water from March 1-November 30th. No gasoline engines, only electric motors are allowed. Boat rentals are available from April 1- October 31st.
Other availavle activities are a wildlife-themed playground all year long and in the winter, depending on weather conditions, there is ice-skating, ice-boating and ice-fishing.
For more information call 732-919-0996 or http://www.monmouthcountyparks.com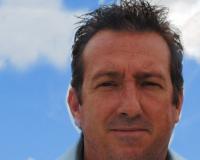 I grew up in Broward County, Florida close to Ft. Lauderdale Beach. Toward the end of my senior year of High School my family moved to Barnegat, New Jersey where I met my wife Maryellen. We have 5 kid....