Join your friends and neighbors as we celebrate the 3rd Annual Stafford Chamber of Commerce Touch A Truck on Saturday, April 29, 2017 from 11am-4pm at the Manahawkin Lake Park, Route 9 and North Lakeshore Dr., Manahawkin.
For a business that operates in Ocean County, this event is a great way to bring our town together and a terrific opportunity to make your business or organization visible throughout the day's celebration. This can be done by donating a vehicle for the event, being a vendor or becoming a sponsor.

info courtesy of Stafford Twp. Chamber of Commerce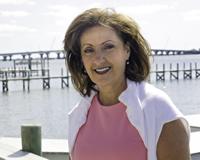 I grew up in Bergen County, New Jersey across the Hudson River from New York City. My husband, Dennis, and I raised our two children there. As soon as the kids were finished with school, Dennis and I ....