Walk into the Cozy Warm Inviting Aroma of Homemade Potpourri this Holiday Season. Homemade Fragrances Always Smell Much Better than their Store Bought Alternative and they are Easy to Make.
Add Water and Bring to a Boil. Add Your Favorite Ingredients and Turn the Heat Down to a Simmer All Day. Add Water throughout the Day as Needed.
Remember, NEVER LEAVE YOUR HOME WITH THE STOVE ON UNATTENDED.
Here are some Fun Fall Inspired Ingredient Combinations:
-Cinnamon Sticks
-Apple Peels
-Orange Rinds
-Whole Cloves
-Apple Juice
-Cinnamon Sticks

-Vanilla
-Orange Peels
-Orange Peels
-Cloves
-Cinnamon Sticks
Happy Fall Season!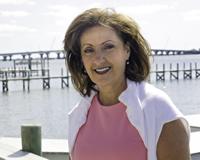 I grew up in Bergen County, New Jersey across the Hudson River from New York City. My husband, Dennis, and I raised our two children there. As soon as the kids were finished with school, Dennis and I ....