So much to do on the island! Come and check out our holiday happenings!
Just a couple to whet your interest.
Call me for more information or ideas!
Nov. 18, 2017 - St Francis Annual Christmas Craft Show
"Swell Colors" offering Fused Glass Ornament Making classes- enjoy making your own holiday decorations!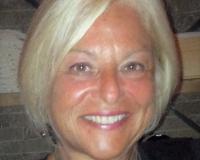 I was born in Brooklyn, NY, Governor's Island! My father got transferred to Camp Kilmer in NJ so we moved to Piscataway, where I grew up. When I got married, we moved to Weehawken and then to Warren....