Every year in May the historic town of Smithville is host to the well known "Mayfest". There are 60 village shops, 100's of crafters, food stations and much more. This year the live entertainment is "Entourage" who plays on Saturday May 14th noon-5pm. Sunday we get the pleasure of a Nashville star, Sherry Lynn. Sherry is an opening act for LeAnn Rimes.
For the kids there is face painting, carousel rides, bounce houses, crafts , and more. The best part is they are scattered throughout the Village so there is something new for the kids at every turn.
The festival is scheduled to start at 10am however if you get here at 9:30 all the crafters are ready to go. You can take your time with small crowd and see everything. By the time you get hungry, the food vendors don't have any lines so you just step right up to one or two. By the time the Village starts to get really busy you have done most of the activities and you can sit back and people watch.
There is no charge to get in and parking is free. The later you arrive, the further away you will have to park. I have been there where I have walked 1/2 mile or more.
Have fun and enjoy!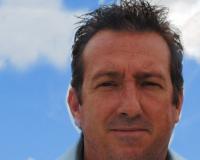 I grew up in Broward County, Florida close to Ft. Lauderdale Beach. Toward the end of my senior year of High School my family moved to Barnegat, New Jersey where I met my wife Maryellen. We have 5 kid....