Beach Haven!
Another perfect day to sit and gaze at the gorgeous views!
Don't forget to find your spot before the season comes!
#beachhavendreaming #lbidreamhomes #findyourspotonlbi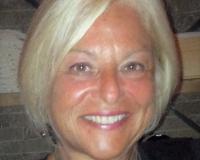 I was born in Brooklyn, NY, Governor's Island! My father got transferred to Camp Kilmer in NJ so we moved to Piscataway, where I grew up. When I got married, we moved to Weehawken and then to Warren....