Time is Running Out to Purchase Your Long Beach Island Beach Badges at Pre-Season Rates
It's time to pick-up your pre-season LBI badges at a significant discount. If you can't be here in person to get your badges before the deadline, each municipality allows you to order and pay for badges early from home and pick them up when you arrive for your first visit. Each of the 6 towns on LBI have their own beach badge and they are NOT refundable or interchangeable so make sure you are purchasing badges for the municipality in which you are vacationing. All of the pre-season rates are $30/badge and a season badge purchased after the deadline is $40. However, the deadline dates differ somewhat. For specific information on your favorite town, and to find the order form you need, click on the links below:
Is this the year to purchase your own Long Beach Island home?
Don't wait; it's time to BUY the Beach House. Begin your search here.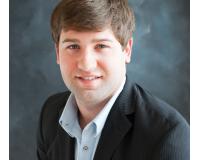 Cell: 609-618-6345 email: rob@vandykgroup.com I am a second generation Real Estate professional specializing in sales and vacation rentals on Long Beach Island and the surrounding communities. As....