As we begin to think about the seasons, those of you who can't wait to drop your lines, take a look at the fishing regulations for New Jersey. Almost every town on the island is listed!
It includes where to go, when you can go and what you can hope to catch! Enjoy!!
Saltwater fishing in New Jersey!
http://www.nj.gov/dep/fgw/pdf/saltwater_fishing_guide.pdf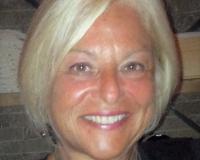 I was born in Brooklyn, NY, Governor's Island! My father got transferred to Camp Kilmer in NJ so we moved to Piscataway, where I grew up. When I got married, we moved to Weehawken and then to Warren....