It's tax season and if you are nervous about preparing your own taxes or you have had a major life or job change, you may want to join the 60% of the population that file their returns by a professional. How do you find the right preparer for you?
Ask your friends, relatives and co-workers for recommendations. If you have a unique job, you may want to find someone who specializes in your field.
Be slective by making some calls and speaking to a few possible candidates. Ask about their experience and base fees which could change depending on how complex your return is.
Check credentials and make sure they have a Preparer Tax Identification Number which is required by the IRS to file on your behalf. It's always a good idea to check with the Better Business Bureau as well for any complaints made against any company you are considering.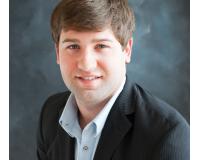 Cell: 609-618-6345 email: rob@vandykgroup.com I am a second generation Real Estate professional specializing in sales and vacation rentals on Long Beach Island and the surrounding communities. As....