APPLE PIE EATING CONTEST,CRAFTERS, KID'S GAMES.
FRECKLES THE CLOWN!
PONY RIDES, MUSIC, FOOD AND MORE.
DATE: OCTOBER 6TH 100:AM - 4:00 PM
RAINDATE: OCTOBER 7TH.
JOIN THE FUN: EAGLESWOOD TWP.MUNICIPAL BUILDING
DIVISION STREET, WEST CREEK, NJ 08092
PHONE #609.296.5467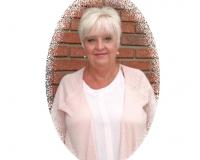 Hello and thank you so much for stopping by my page. I would like to take a moment to introduce myself. I am a resident of Ocean County and offer an extensive knowledge of the area. I have worked in t....