Chocolate week starts February 11- 18! Come join us for some fun and some great food! Just some of the restaurants that are participating include Buckalew's,The Plantation, Daymark, The Local and The Delaware Oyster House. Look for more details at lbiregion.com. Try out a few for yourself and don't forget to "find your spot" while you're here!
#lbisummers #lbisummerfun #lbirealestate # findyourspot #chocolateweeklbi #chocolatesloverslbi lbichocolateweek, #lbihomes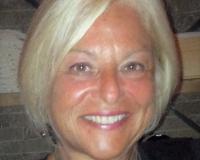 I was born in Brooklyn, NY, Governor's Island! My father got transferred to Camp Kilmer in NJ so we moved to Piscataway, where I grew up. When I got married, we moved to Weehawken and then to Warren....