Sales in Barnegat from 5/31/2012 to 8/8/2012 were pretty promising. There were 49 total sales, 24 Adult community homes ranging in price from $17,500 in Pinewood Estates to $302,500 in Four Seasons Mirage. There was only 2 townhomes sold, a 2 bedroom in the Crosswinds development and a 2 bedroom Lexington Blvd property.
The balance of sales, 23 units, were single family residental homes, none of which were waterfront homes. There are 3 waterfront homes currently under contract and expected to close soon.
With the wild weather we've had this year I feel we have done a good job of stablizing the real estate market locally and expect to see a slight uptick before the end of the year.
Barnegat is a great place to live. We are close to the Bay where you can fish & crab, boat or just sit and watch down at the dock. Barnegat is also close to Atlantic City, New York City and Philadelphia too!
Come see what Barnegat is all about!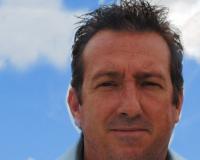 I grew up in Broward County, Florida close to Ft. Lauderdale Beach. Toward the end of my senior year of High School my family moved to Barnegat, New Jersey where I met my wife Maryellen. We have 5 kid....