The 2013 Atlantic City Car Show will be here before you know it, so car lovers mark it down on your calendars. This car show is the largest east coast car show and auction with over 60,000 enthusiasts and collectors who attend each year to buy, browse and admire this premier collection presented by GPK auctions.
There are over 1000 automobiles to view each year all on one floor. I have been there a few years in a row in hopes to someday buy one. I like talking to the owners, hearing their story about how they aquired the car, and how long the project lasted. Hearing the good and the bad will help me plan for when I become an owner of a classic.

If you would like to find out more about this show follow this link to the convention center website. I'll be there once again and if thngs work out like I've dreamed, this will be the year I BUY!
Happy motoring!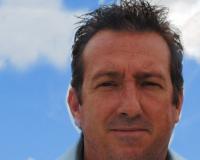 I grew up in Broward County, Florida close to Ft. Lauderdale Beach. Toward the end of my senior year of High School my family moved to Barnegat, New Jersey where I met my wife Maryellen. We have 5 kid....